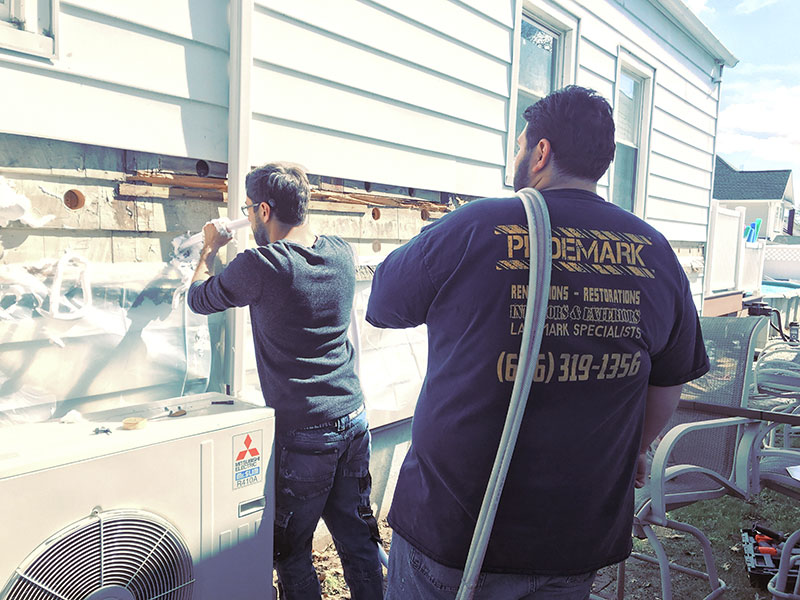 Pridmark Construction LLC  is a full service general contracting corporation that specializes medium and high-end renovation and restorations. 
We are big enough to bring the full weight of the restoration and renovation industry to your doorstep, with all the latest technologies, construction techniques and experience, but small enough to treat you like a neighbor, whom we may see and answer to, every day, even after your project is complete.
We bring innovation and value engineering to every project, and we enjoy the challenge of custom details, whether they are of steel, alloys, natural stone, cast stone, fiberglass, plastic, or wood.
Unlike many General Contracting Companies, we are able to perform most aspect of any project ourselves. Practical as well as technical experience with all allied trades ensures we maintain an intimate understanding of all subcontractor details.
While job schedules are pursued aggressively, we always hold the safety and quality of your project as its driving force.
As a third generation landmark restoration and renovation mechanic with over 40 years practical and technical experience, I had the privilege to have apprenticed under many heroes of the construction trades, and have supervised and worked on many notable projects throughout New York and New Jersey, to include –
The NYC Seaport, The Rhinebeck Estates, The General Electric Building, The Hudson Manor, The Chrysler Building, The Original Saint Patrick Pro-Cathedral, Snug Harbor in Staten Island, The Colony Club, first NYC firehouse chief for the five boroughs, Engine 258 – Hook and ladder 115 and many residential and commercial properties, but our most important projects are always the ones we are currently working on.
Like my grandfather, father, uncles, and sons, We share a passion to build, renovate, repair and improve,  We know materials and techniques change, but dedication and experience, always ensure a proud lasting project for property owners we work with. 
At Pridemark, Your dreams are the foundation, of everything we do.